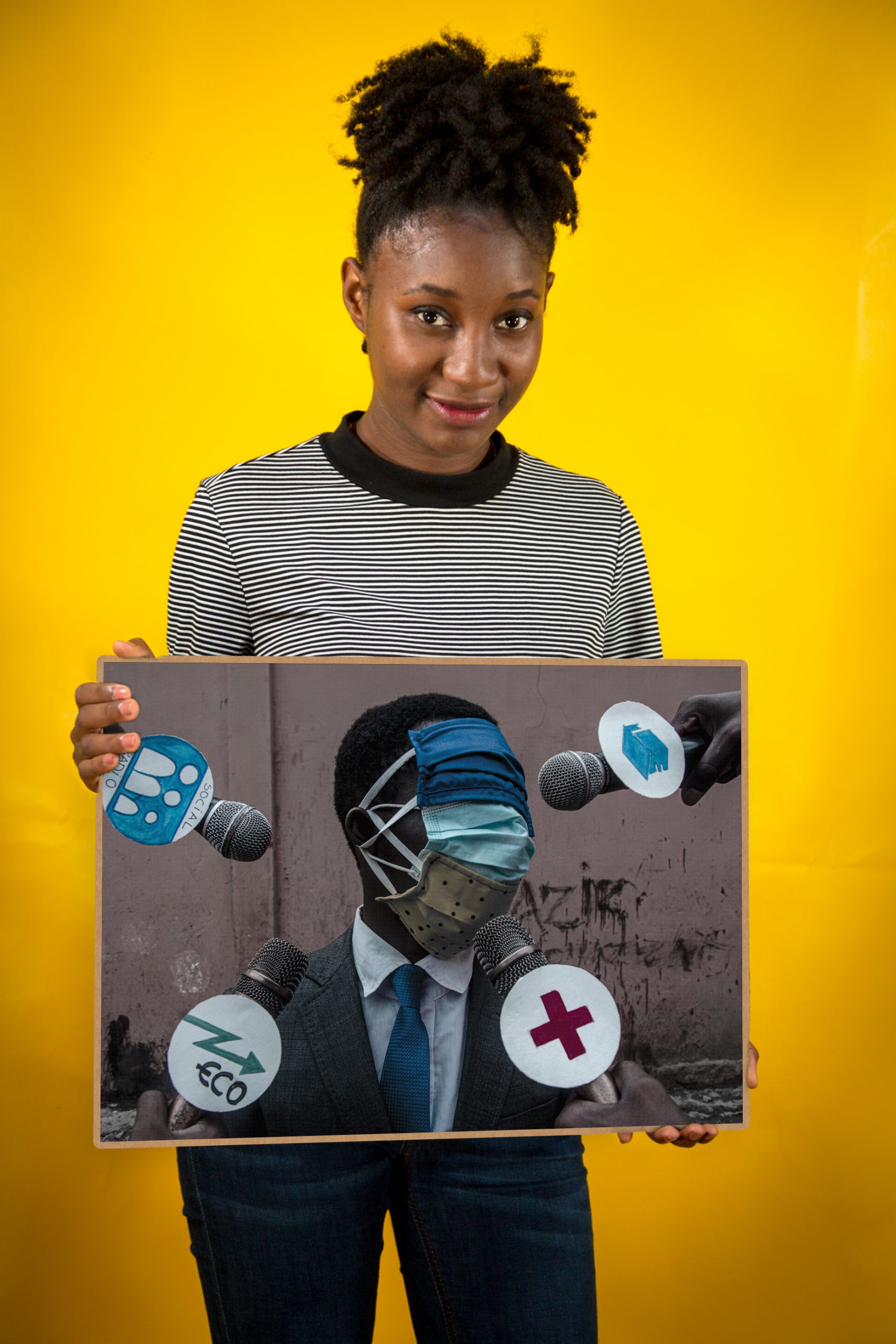 PRESENTATION OF THE ARTIST
Samuelle Paul Banga, a young self-taught photographer from Congo (Brazzaville), has been studying in Dakar since 2013. Samuelle Paul Banga has since worked as a photographer for the communication agency WÁTU Digital Lab.
Passionate about photography since high school, she has produced a series of photos committed to women's rights.
In 2019, Samuelle Paul participated in the exhibition "The Women's Parliament" at the Henriette Bathily Women's Museum in Dakar and then at the Siki Gallery in Saint-Louis after workshops with the Federation of African Photographic Art (FAAP) and the Spanish Embassy. She also exhibited in Dakar as part of a group exhibition dedicated to the fight against breast cancer.