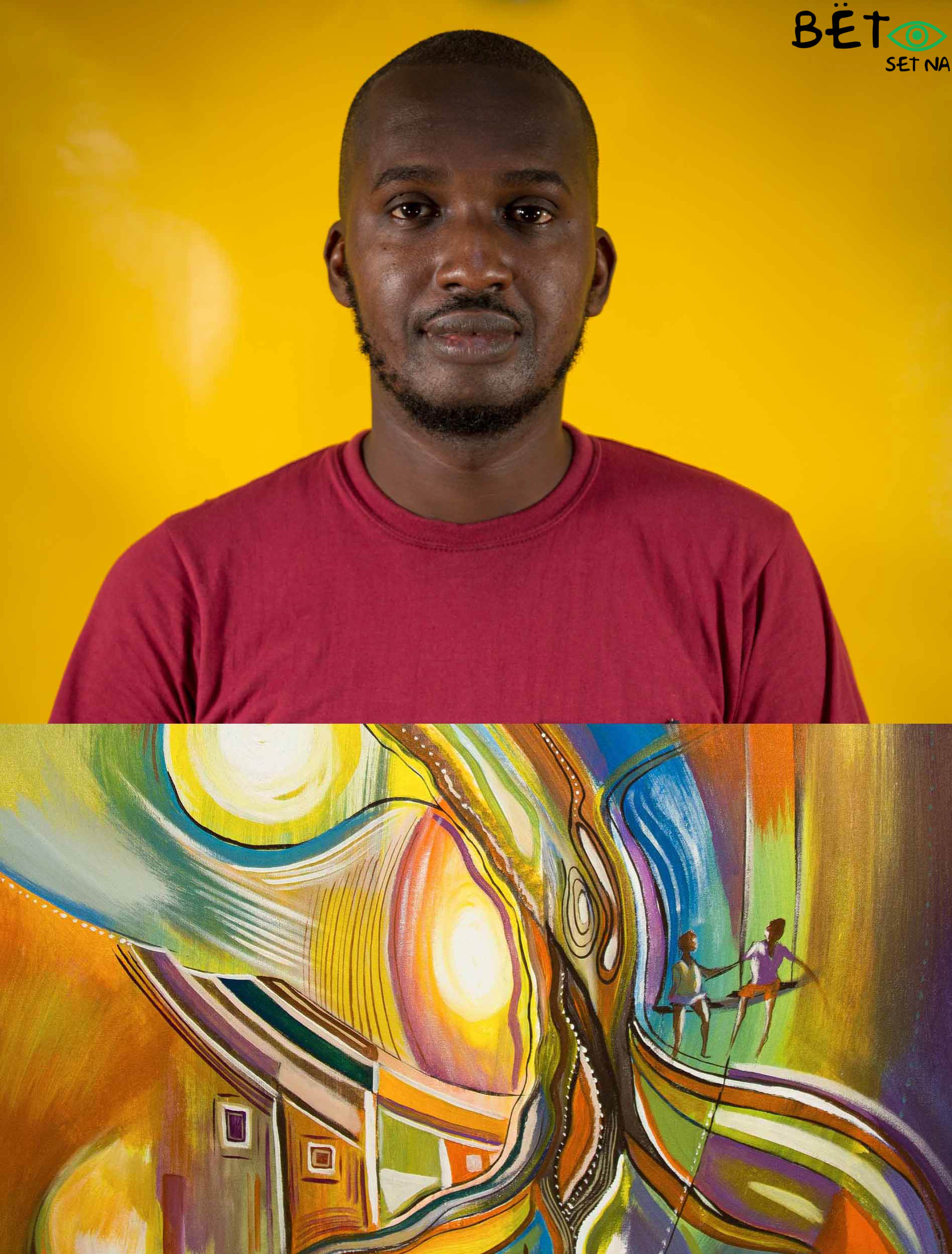 PRESENTATION OF THE ARTIST
Mouhamadou Sarr known as Pape Dudu, born in Dakar in 1981, graduated from the National School of Fine Arts in Dakar in 2002.
From 2007, the artist exhibited at the National Gallery and the following year at the Off of the Biennale of Dakar. In Ouakam, he regularly gives art classes to young and old in his courtyard studio.
If he first drew his inspiration from music, he often paints women. According to his intuitions, he launches himself into the abstract as well as the figurative. His mixed technique combines acrylic and sometimes collage of cardboard paper, wood or cords.
In 2018, Pape Dudu participated in the exhibition "African Women of Yesterday, Inspiration of Today" in duo with the street artist Tampidaro as part of the Off of the Dakar Biennale 2018 at the gallery Kaay Séenù with Jëndalma Art & Design. He is part of the artists' collective "Les Fous de Dakar" launched in 2019 during its "Street Expo".