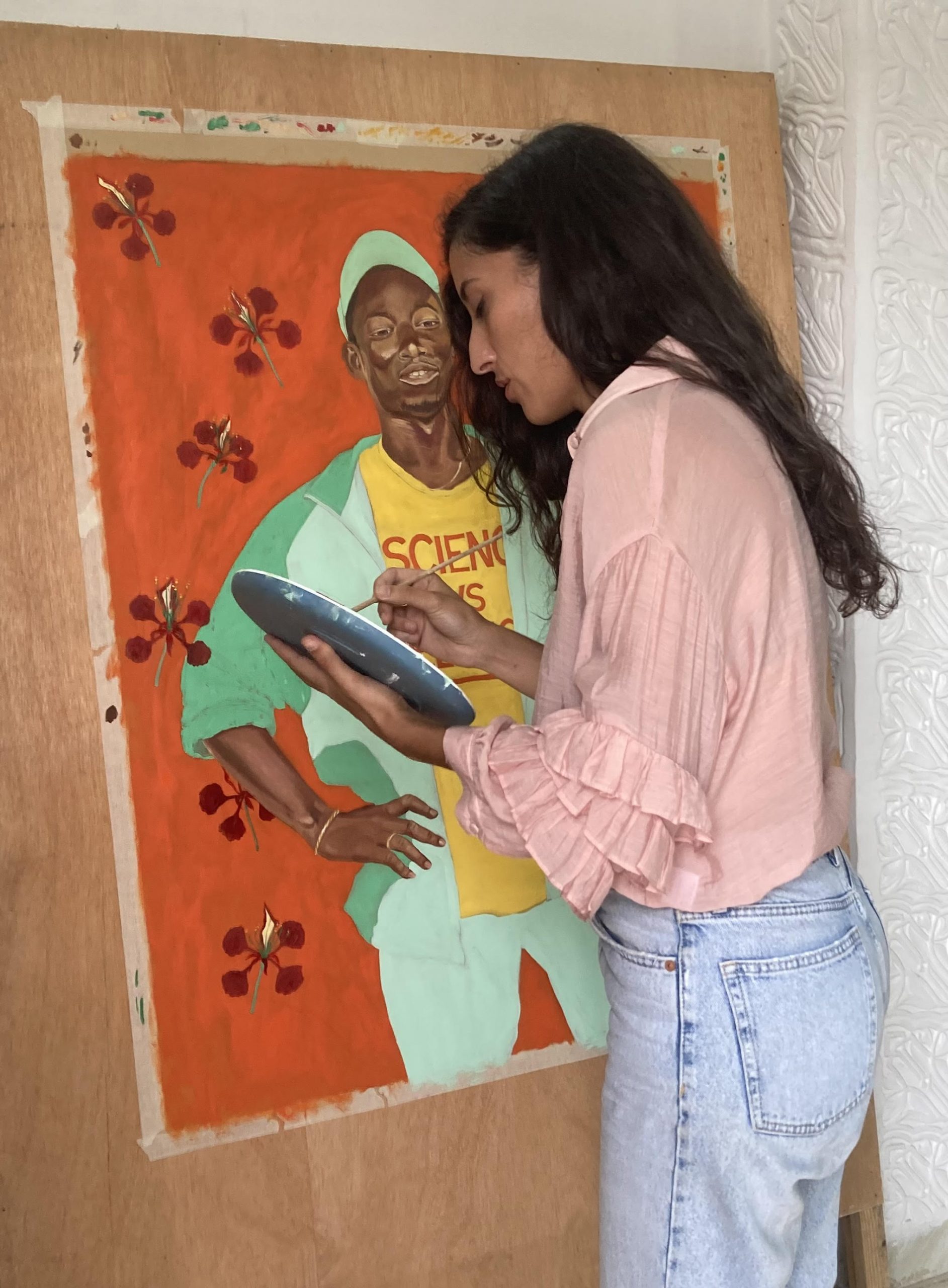 "THE JOY OF LIFE REGAINED": THE PROJECT OF THE ARTIST
"Joy of Life Regained" is a nod to a fulfilled life far from the high aspirations and pressures that life sometimes imposes on us.
It is the story of a simple life and small pleasures that were thought to be "normal" before the Covid-19 crisis. Outings, leisure activities, travel, physical contact, etc. became inaccessible in the midst of the pandemic.
Mikita has suffered the full force of the health restrictions that prevent a young person of her age from flourishing in the face of Covid-19, plunging her as a citizen but also as an artist into gloom, as culture has also paid a heavy price.
Her European perspective, rich in a mixed culture, has had a mad desire to take to the sea in the face of a pandemic that is hitting Europe hard. She hopes to "find her Marquesas Islands like Gauguin when he set down his bags in Senegal" and, through her exalted eyes, real life, a renewal.
She who used to paint a rather dark universe and was very committed to the cause of women and against discrimination, has now decided to celebrate life, which she approaches in a different way. She paints joy through portraits of resilient Dakarites who look at the Covid crisis in a different way, crunching on the present, almost carefree!
Dakar and the people she meets during her discovery of the Senegalese capital are her muses. In their environment, she fixes them with her photographic lens, remodels them and reinvents half-real, half-fantasized figures to immortalize them on canvas.