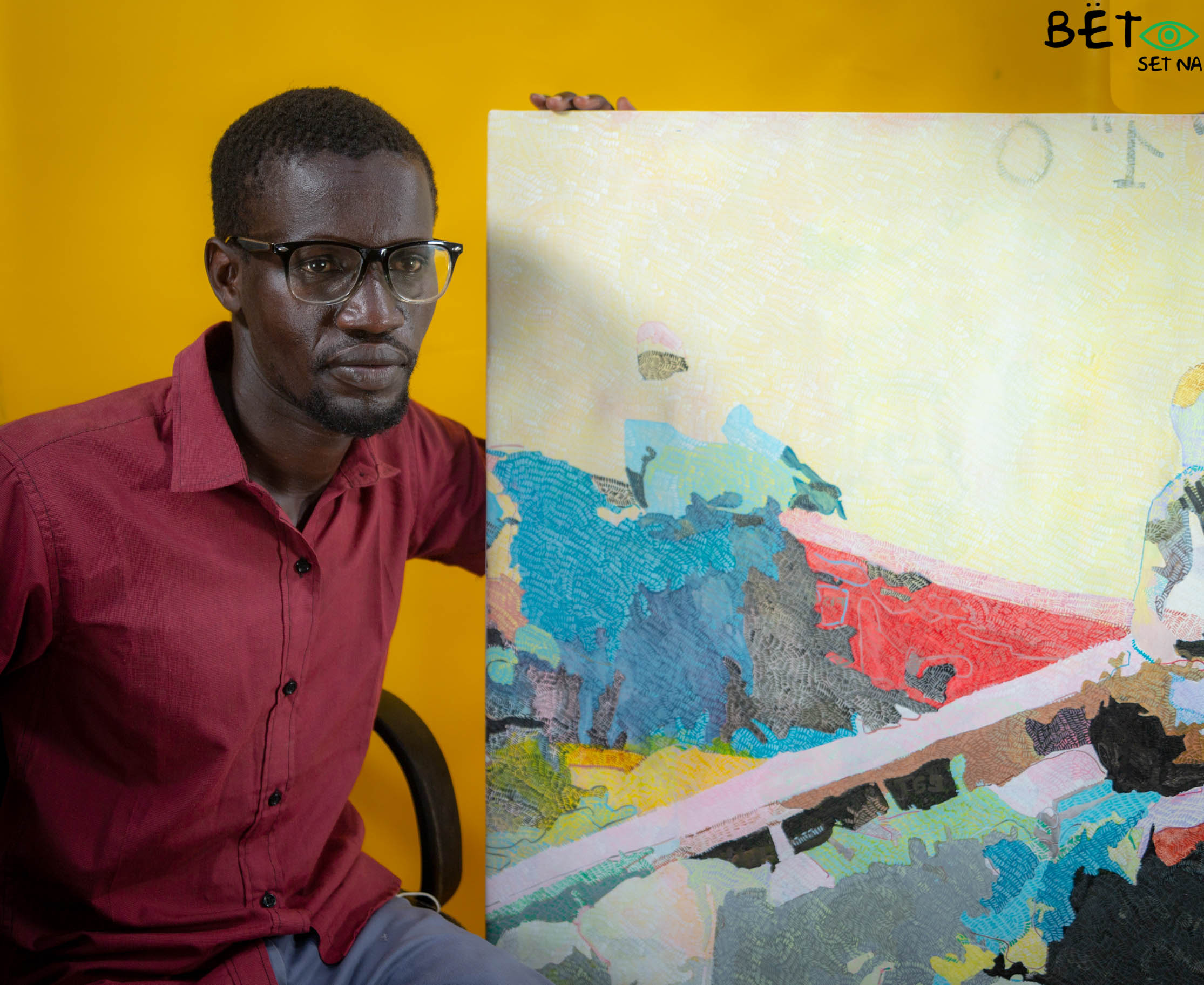 PRESENTATION OF THE ARTIST
Manel Ndoye, born in 1986, graduated at the top of his class at the School of Fine Arts in Dakar in 2010. Since 2009, the artist was awarded at the 16th Visual Arts Festival of Young Artists of Gorgan in Iran and was laureate of the Blachère Foundation in 2012 at the Dakar Biennale.
Entered the Fine Arts for drawing, he will make the meeting of his life: painting.
Inspired by the Ndawrabine, the traditional dance of the Leboues women inspired by the movements of fishermen, he denounces the over-exploitation of the seas and more generally of our ecosystems.
He shows his own reality of the visible with the artistic movement figuro-abstro: a very colorful "green" world source of hope.
Manel Ndoye has exhibited in numerous international exhibitions and collections, and has also had solo exhibitions in Senegal and France. In 2019, he participated in the international African Art fair 1-54 in Marrakech.