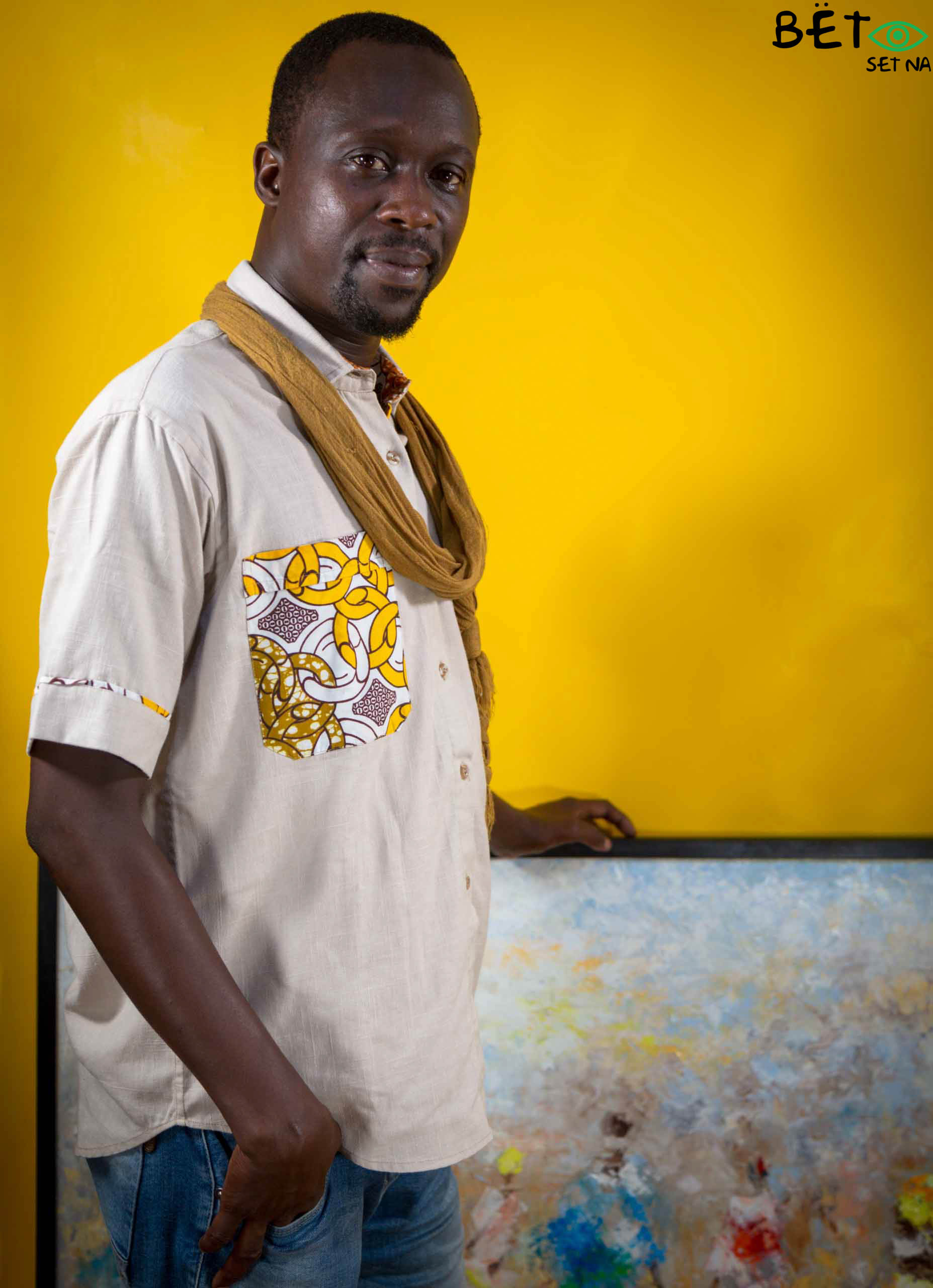 PRESENTATION OF THE ARTIST
Ibou Diagne, a self-taught artist born in 1979, attended the workshop of the plastician artist Daouda Ndiaye. He exhibited for the first time in 2001 at the Blaise Senghor cultural center before going on to exhibit in Dakar, Bondues in France, Cape Verde and then at the African Memory gallery in Saly (Senegal).
Through his artistic approach, he always has a benevolent view of society. With his touches of shimmering colors inspired by the great masters of impressionism, he represents the crowd, the day-to-day survival of odd jobs, often highlighting active women: in the market, in the fields, with their children.
Selected for the 2019 edition of Regards sur Cours in Gorée, Ibou Diagne also exhibited at the National Gallery as part of the 16th National Exhibition of Visual Arts. He is part of the "Fous de Dakar", a collective of artists launched last year with Jëndalma Art & Design during a "Street Expo" at Les Mamelles in Ouakam.