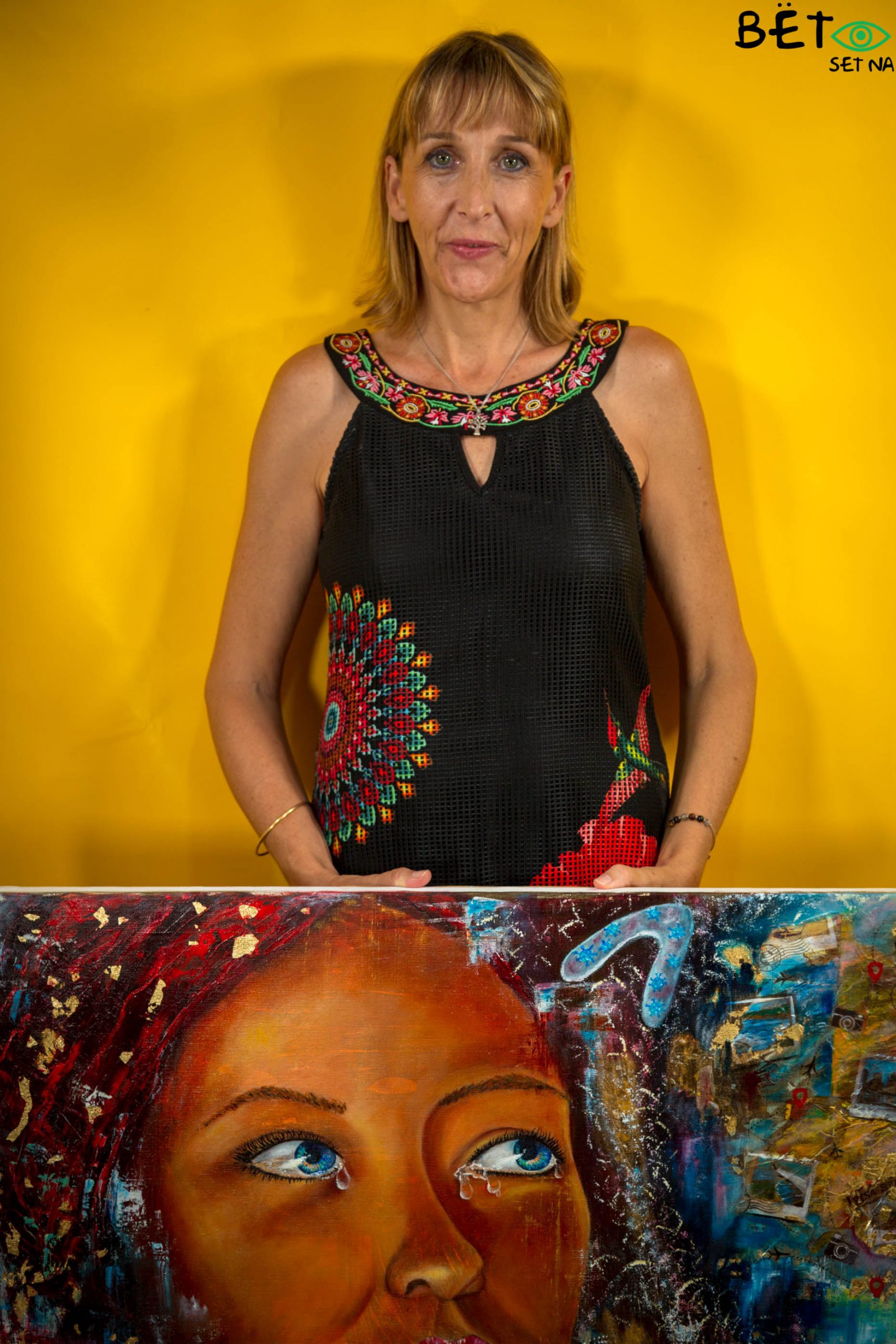 PRESENTATION OF THE ARTIST
Self-taught, Fabienne Treuillet has been expressing herself through painting for 23 years now. Animator in plastic arts for more than 10 years in France and Senegal, the artist gives courses at the military base of the EFS of Dakar.
Touched by the grace of women and their struggles, she attaches great importance to color, shadow and light. She feeds on her feelings to share the beauty of her subjects, often mixing abstract and figurative in mixed media with an oil painting finish.
After numerous exhibitions in France, notably at the "Salon des peintres du Touvet" (Painting Art Fair) from 2000 to 2005 or at the Salon des Arts plastiques du Mans since 2009, Fabienne Treuillet exhibited at the Blaise Senghor cultural center in Dakar in 2018. She also took part in the 2018 and 2019 editions of the Spring Bazaar of the Dakar Women's Group.