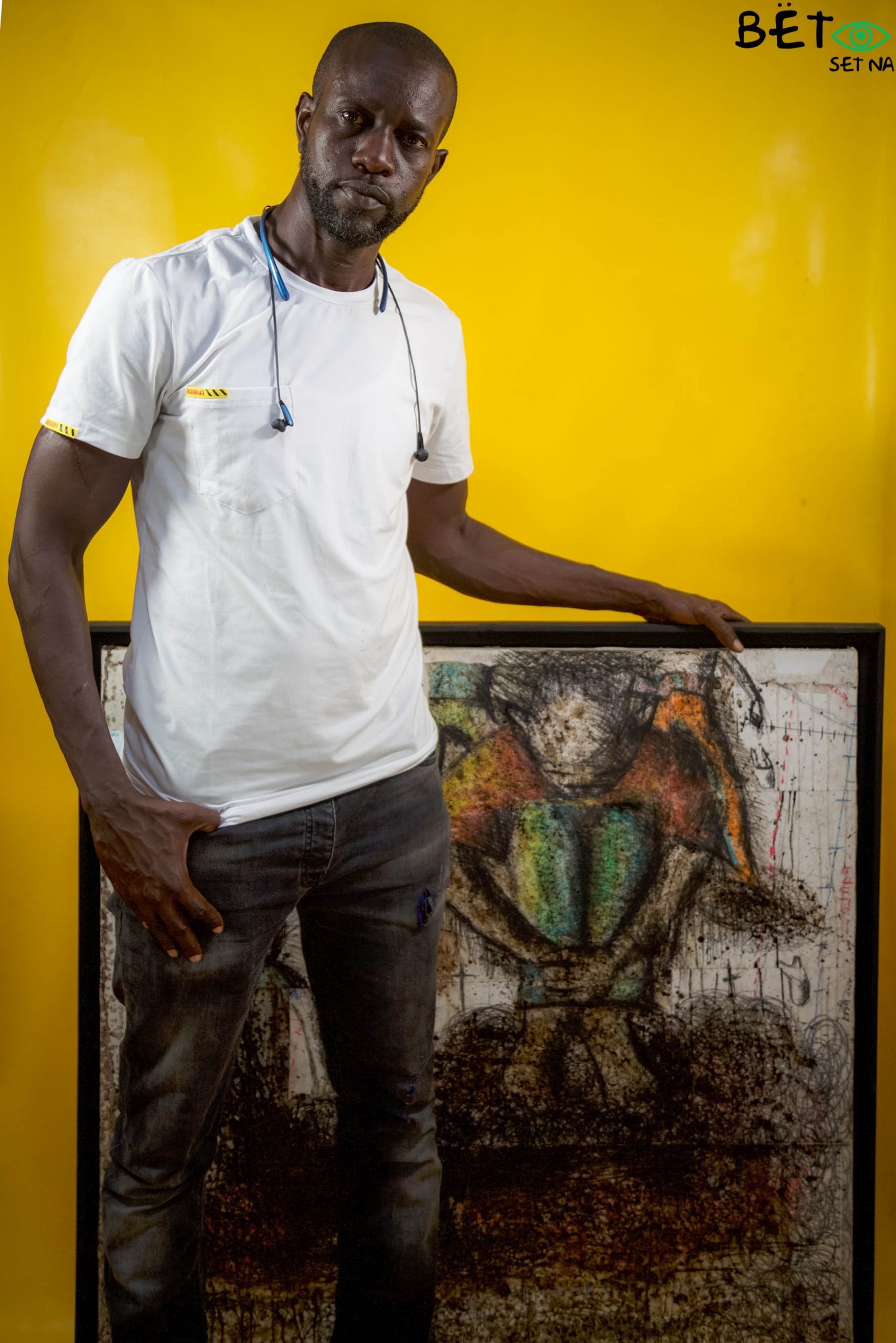 PRESENTATION OF THE ARTIST
El Hadji Alioune Gueye alias El Dji, a graduate of the School of Fine Arts in Dakar in 2014, exhibited in 2011 at the National Salon of Visual Artists of Senegal. Professor of visual art, his works have been exhibited at the Ségou'Art in Mali and at the Joseph Turenne Gallery in Paris.
He deals with the major issues of our time, both political and environmental. He also sculpts plastic, one of his privileged materials, symbol of accumulation, of our global world, as well as of negative effects on our living environment.
Exhibited at the Arte Gallery in 2018, El Dji was selected for the 12th international edition of "Green Africa" in Burkina Faso.
In late 2019 and early 2020, he participated in "Fent Bokk créer en partage" at the Théodore Monod Museum during the Senegalese stage of the pan-African exhibition "Prête-moi ton rêve" (Lend me your dream).