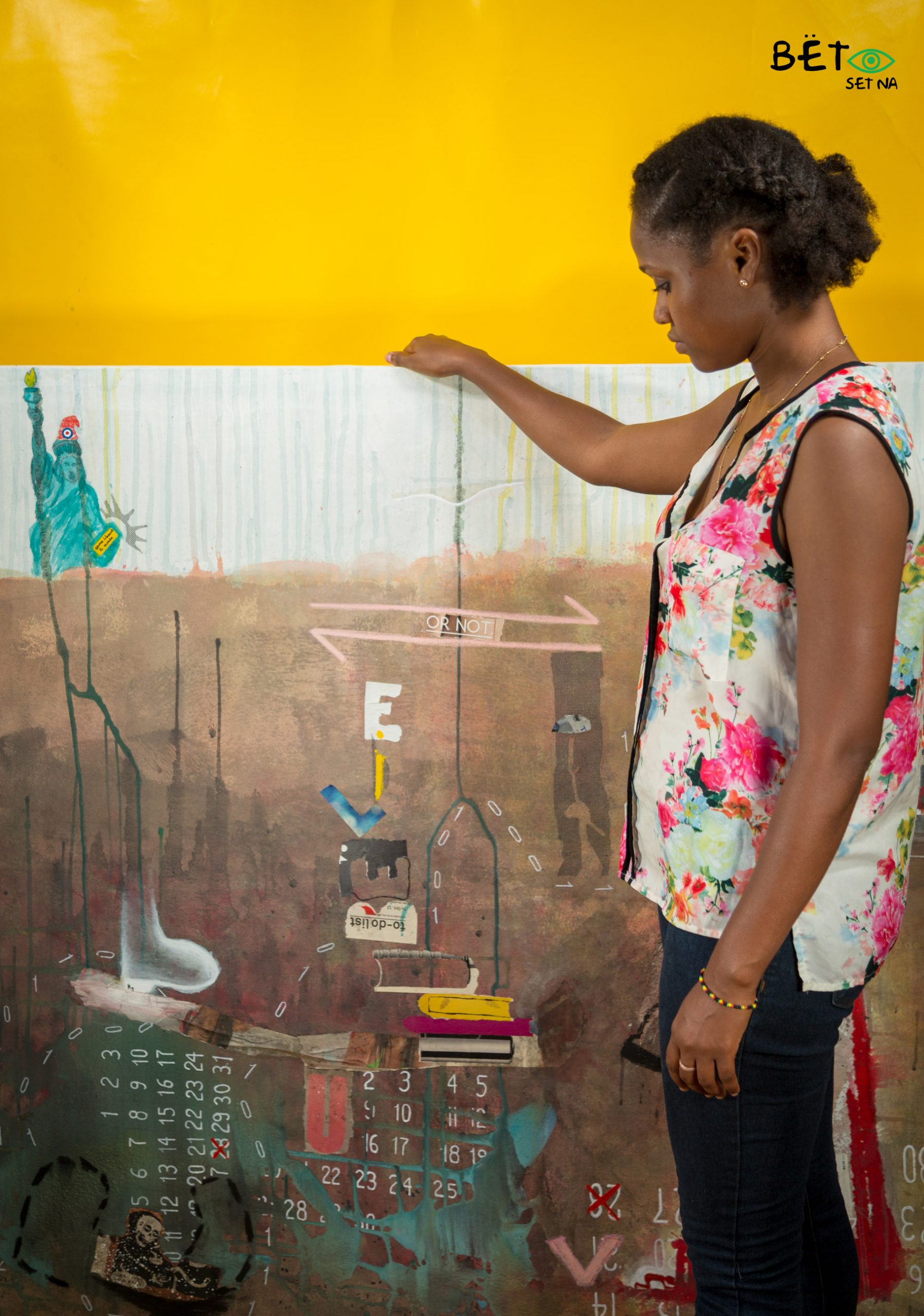 PRESENTATION OF THE ARTIST
Amy Celestina Ndione, who graduated from the National School of Arts in Dakar in 2015, attended the workshop of the Senegalese artist Piniang who was her mentor.
The young Senegalese artist worked for two years on public transport in Dakar, which she practices daily. She compared the actions of passengers to the behavior of sheep: all crammed together, arms hanging from iron bars like prisoners in suffocating and narrow buses.
As an observer, she creates an imaginary world from reality using painting, collage of found objects and sewing.
After her first group exhibitions at the National Gallery of Dakar and in the Off of the Dakar Biennale of 2018, Amy Celestina Ndione participated in two cross residencies Senegal/Canada then Sweden where she exhibited in Gothenburg.
In September 2020, she was part of the exhibition "What About you" bringing together 8 Senegalese artists at Gallery 23 with Urban Africans in Amsterdam, Netherlands.