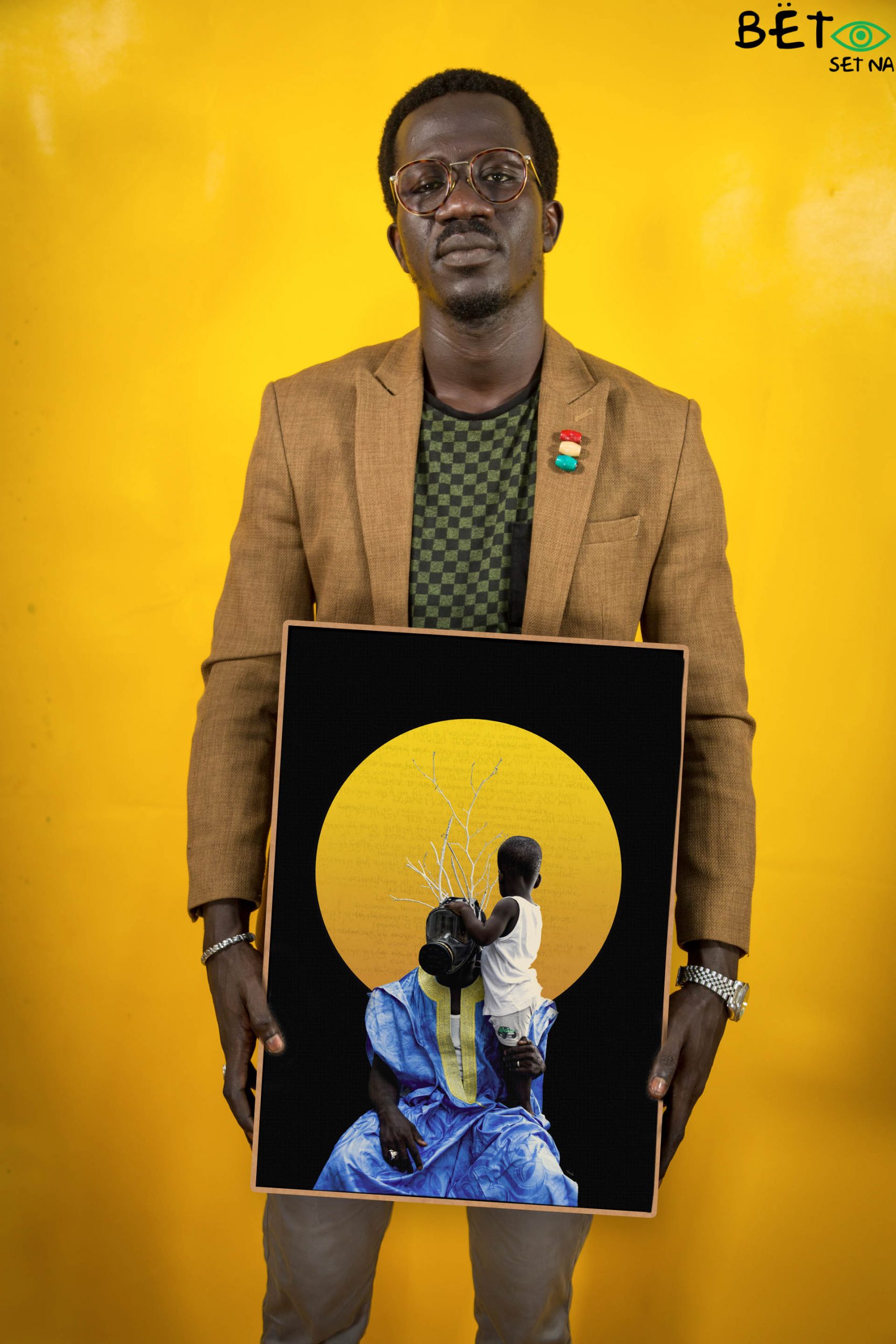 PRESENTATION OF THE ARTIST
Cheikh Hamadou Bamba Mbow named Xaadim, born in 1988 in Guédiawaye (Senegal), devoted himself to his passion after obtaining a Master's degree in Law.
From 2015, the photographer exhibited at the Théodore Monod Museum (ex IFAN) with the collective "Sunu Naatal" on the occasion of the retrospective of the 30 years of the famous photographer Angèle Etoundi Essamba.
Also practicing painting, the most important for him is all the poetry behind photography, the story it can tell, the moment or the instant it captures and that it fixes forever in the time that passes without ever stopping. Recently he also mixes the acrylic brush, transferred to digital, with photography through collages.
After the Off of the Dakar Biennale in 2016 and 2018, Xaadim participated in 2019 in the exhibition "The Women's Parliament" at the Henriette Bathily Women's Museum in Dakar. And, on the occasion of the Dakar stopover of the pan-African exhibition "Prête-moi ton rève" (Lend me your dream), he exhibited at "Fent Bokk, créer en partage" at the Théodore Monod Museum from December 7, 2019 to January 31.