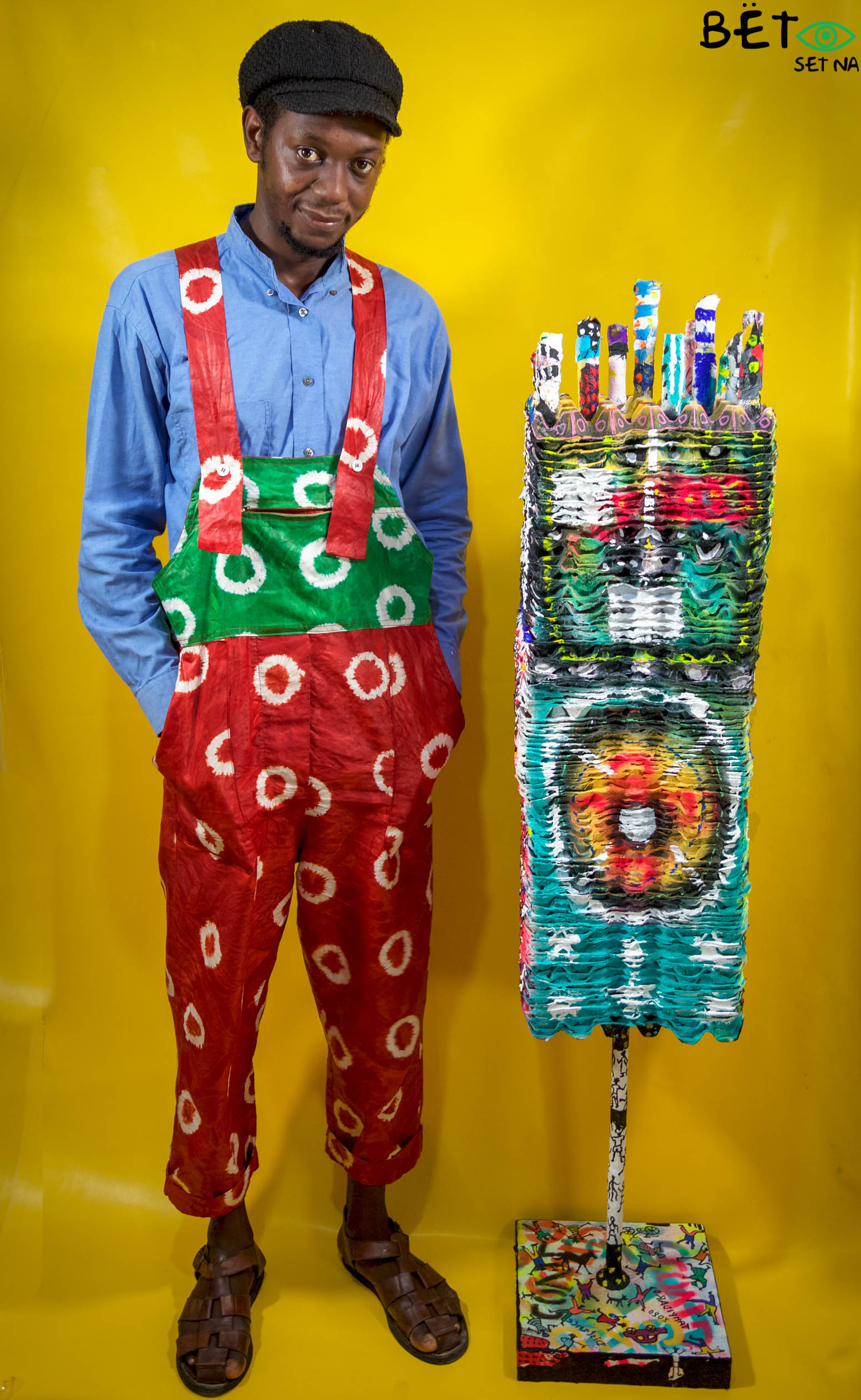 PRESENTATION OF THE ARTIST
The self-taught artist Ibrahima Bocoum called Tampidaro, born in 1988, joined the workshop "Car rapide" of the street artist Saadio in 2015.
In 2016 and 2018, he participated in the Off of the Dakar Biennale. He has exhibited in numerous group exhibitions in Dakar and a solo exhibition in Nouakchott, Mauritania with the Sinna gallery.
His love of painting has pushed him to devote himself entirely to it. He creates colorful and hectic panoramas of the city like crazy characters inspired by the street scenes he observes.
Selected in 2017 for Regards sur Cours at the Antenna gallery, Tampidaro participated in the Ca Kanam exhibition of the Eiffage Foundation in 2018 bringing together 11 emerging talents. Resident of the artist studio of Jëndalma Art & Design, member of the artists' collective "Les Fous de Dakar", he was recently chosen by the company Soboa, which lined the Senegalese capital with his universe to celebrate his 90th birthday.