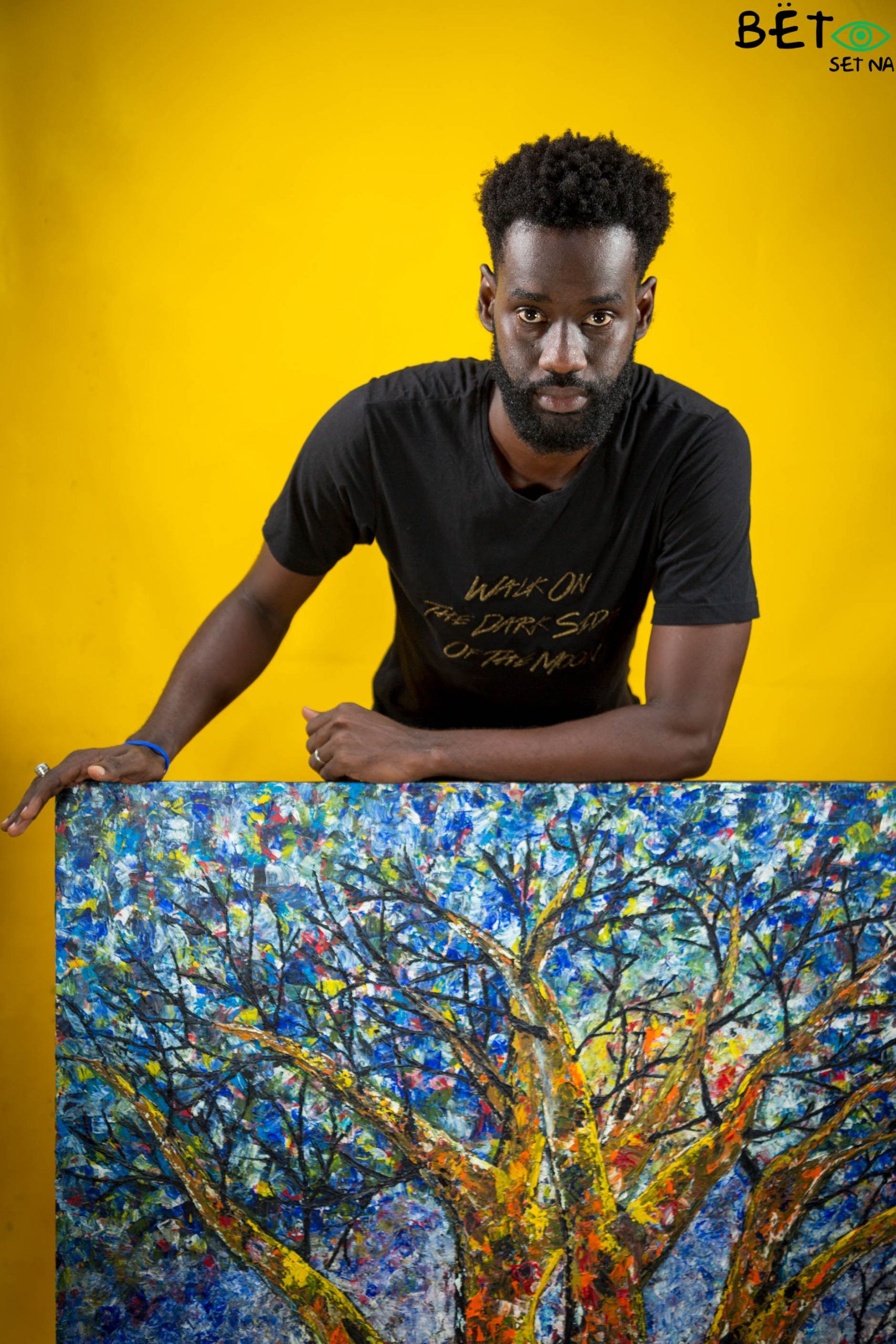 PRESENTATION OF THE ARTIST
Moustapha Leye named Mousleye, self-taught artist also musician, born in 1988 in Pikine in the suburbs of Dakar, began painting in 2013. Since then, he was awarded in Senegal as best young artist at the National Youth Week in 2018 and then, in 2019, by winning the prize for young creation at the National Visual Arts Show.
Dakar crowds, urban landscapes or abundant vegetation are his favorite themes, most often inspired by his immediate environment. He creates abstract paintings with a knife that gradually welcomes more figurative elements.
Having participated in the Off of the last two editions of the Dakar Biennale, he took part in 2018 in the international exhibition "Road of Memory" at the National Gallery.
In 2019, Mousleye exhibited as part of the exhibition "Fent Bokk, créer en partage" organized at the Théodore Monod Museum, then in 2020 in Sysmä, Finland with the group exhibition ITte-taide & African Dignity.