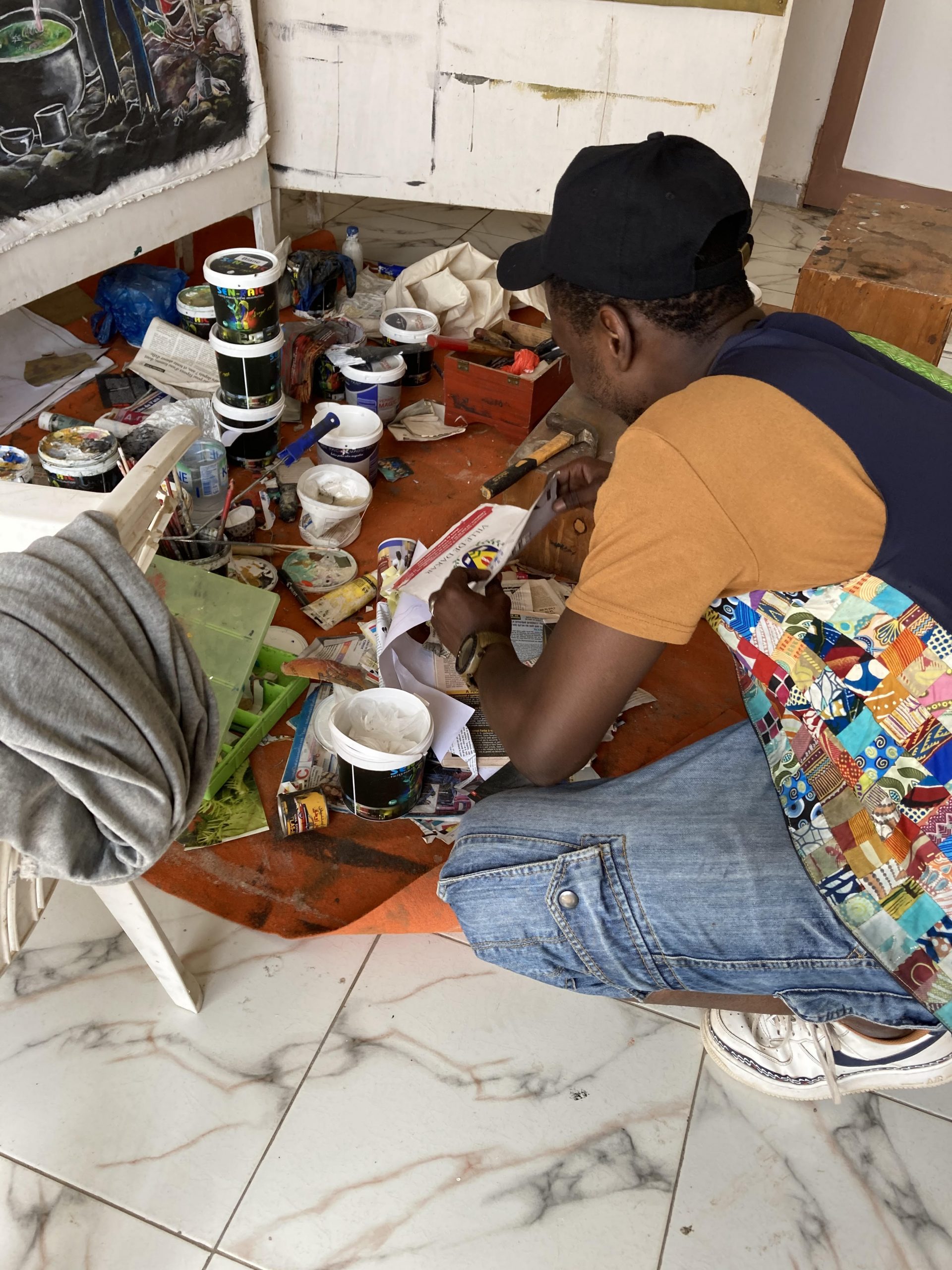 "WAKH SA GUISS": THE PROJECT OF THE ARTIST
"Say what I see" is a questioning of today's society, of the crisis of values it is going through, of which Covid-19 is only one of the most blatant manifestations. It is the denunciation of an uncertain future for Senegalese, African and World youth.
El Bachir Diouf, known as Lebachart, uses the aquatic world as a mirror projected in the face of our drifting humanity to describe people devoid of dignity, wisdom, ethics, civic-mindedness… He presents them like sharks or fish: the law of the strongest has become the rule.
Good governance, the need for education, training, social success and a healthy environment are all aspirations of young people: as an artist and young African, he wonders about his place today, the place he is being bequeathed. What future is promised to him and his fellow human beings? They all aspire to cultural, political and environmental change.