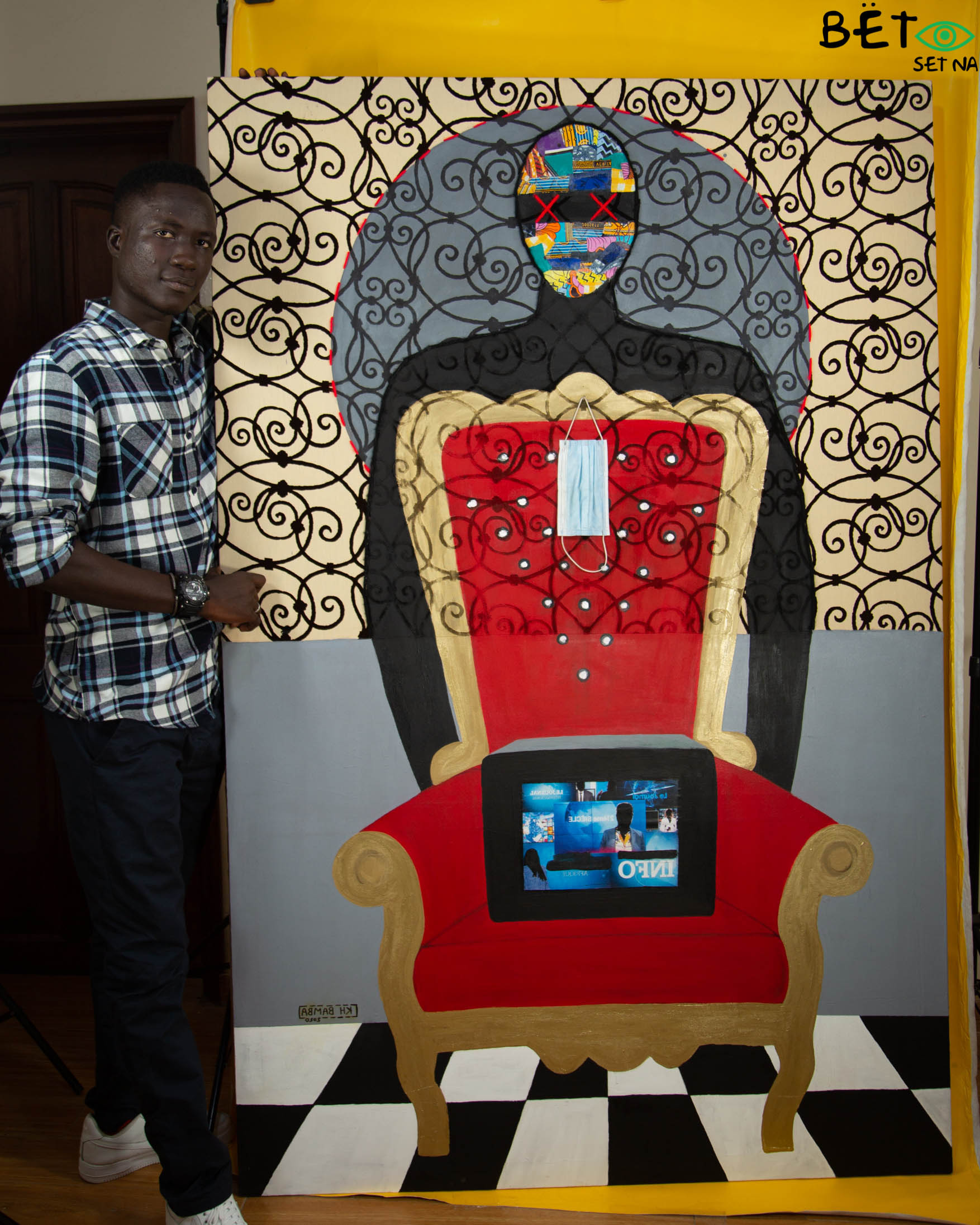 PRESENTATION OF THE ARTIST
Khadim Gueye known as Kh Bamba, born in Diourbel in 1991, graduated from the Dakar Fine Arts School and top of his class in 2017.
Member of the international association of Young Artists of the Future, the artist received in 2018 the special prize of the International Exhibition of Plastic Arts Young Talents "Shrubs" in France.
His works combine painting, thread weaving, textile collage and different materials to approach humanity and cultural mixing, hence his singular concept called "Mix-Tissage".
Kh Bamba took part in the Off of the Dakar Biennale in 2018 then in the Ségou'Art 2019 and worked in residence Transversia with the Spanish Foundation Ankaria in 2019 and 2020.
In September, he was part of the exhibition "What About You?" bringing together 8 Senegalese artists in Amsterdam after the summer sale of the Calabar Gallery in Harlem, USA.